Setting up Rider
Get Rider
You got two options to choose from Buy Rider or start an 30 Day Evaluation
Solution
In this case, we'll create a Gamemode, see here for detailed instructions
To get the .sln file, you need to start the game, then your s&box.sln should be in the root directory.
You will have to do this every time you add an addon to your game before you are able to edit.
Opening the Solution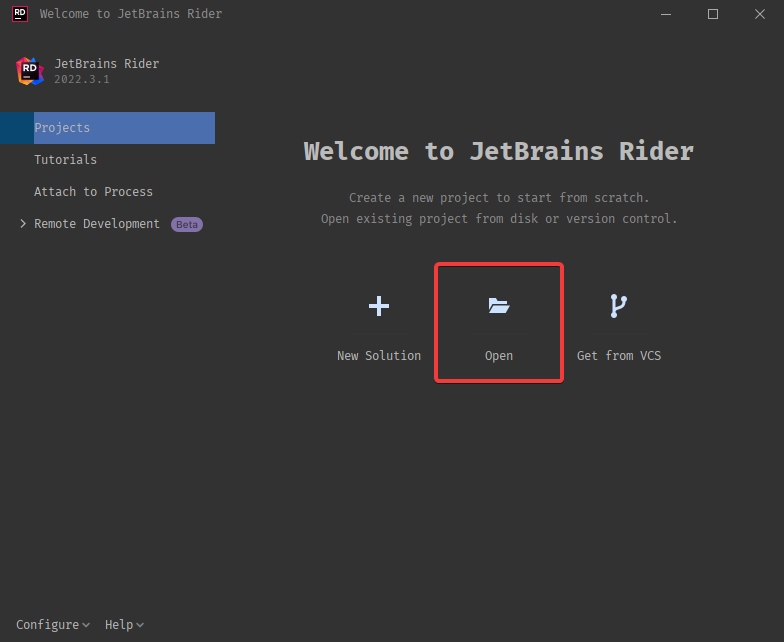 Finding the Solution
Go into the GameFiles of S&box and select s&box.sln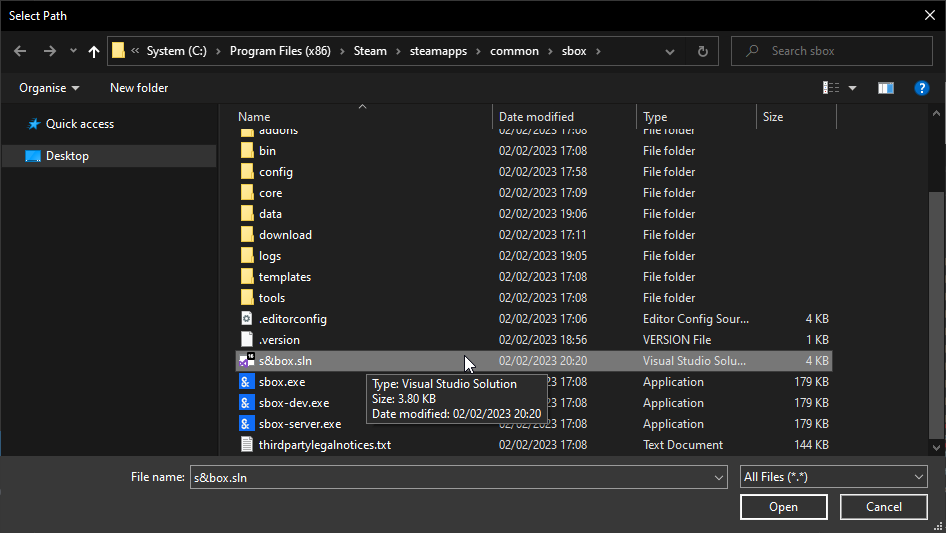 Structure
The Gamemode is under Games
The S&box API and UI is under Core
The Tools is under Tools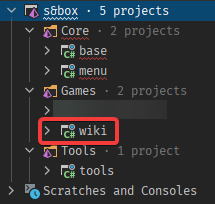 Debugging
Starting the Game
Start your previously created game
Inside the GameFiles run sbox-dev.exe
Inside Steam it is called Game Editor

(1) If your game isn't selected yet, do so
(2) Start it.
Attaching to the Procces
In Rider click Run -> Attach to process... or see here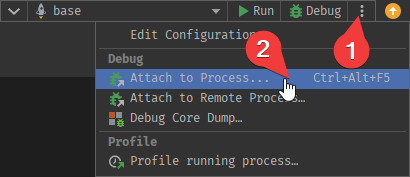 Selecting the S&Box process
1 View the available list of all debuggers
2 Narrow it down to .NET
3 Filter by sbox only
4 Attach - Done!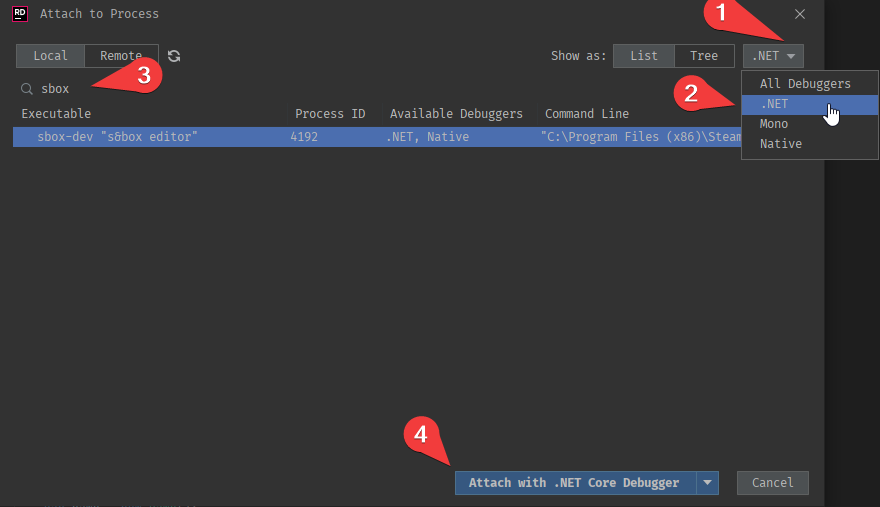 Start debugging!

Troubleshooting