Proton
Proton
All information regarding running and developing S&Box on Linux will described here.
Running
Steam > Library > Right Click S&Box > Click Properties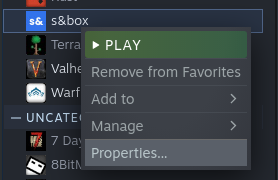 Compatibility > Click Force the use of a specific Steam Play compatibility tool > Select Proton Experimental
Currently Proton Experimental works best, if this doesn't work try a different version.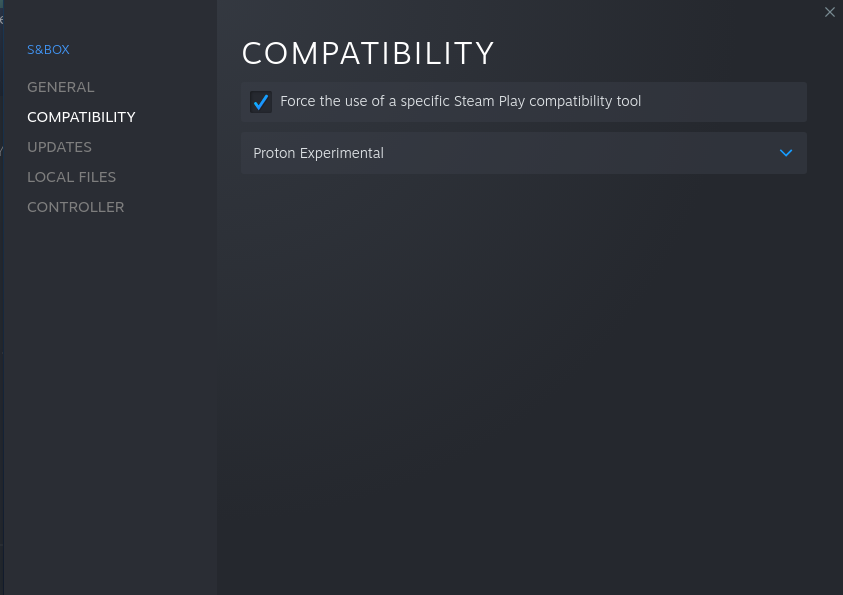 Developing
Creating your first addon
cd ~/.local/share/Steam/steamapps/common/sbox/addons git clone https:
sbox-dev
At the time of writing (Jan 2022) you can launch s&box development executable but it is very buggy and is known to crash randomly.
Steam > Library > Right Click S&Box > Click Properties > General > Add -tools to Launch Options