Bone Club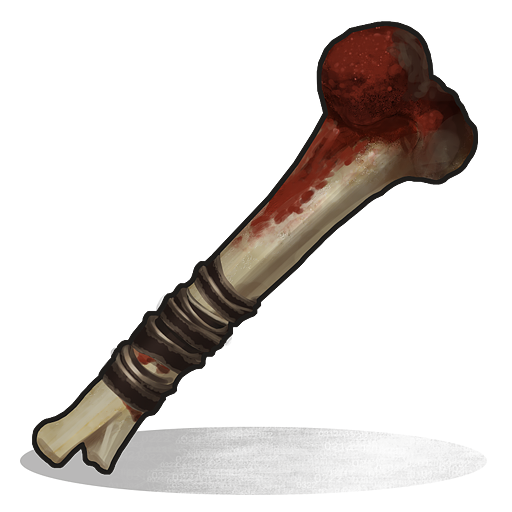 Description
A blunt weapon made from a femur. All around basic gathering tool.
Infomation
The Bone Club is a cheap, simple to craft melee weapon of the early game. Despite its shortcomings, the Bone Club serves as an upgrade to the Rock, being better at both harvesting resources and fighting.
Stats
Damage 12
Attack Rate: 86
Atteck Size: 0.2
Range: 1.5
Ore Gather: 4
Tree Gather: 9
Flesh Gather: 5
Researching
Can't be Research with any Work benches or The
Research Table
in the Game!
Crafting
Recycle
Repair
NPC Shop
No NPC Shop Sell that item!
Skins