Bone Knife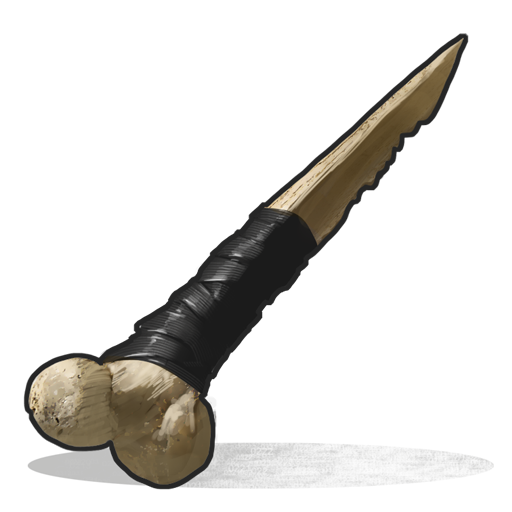 Description
Melee weapon crafted from bone fragments. Good for harvesting carcasses.
Infomation
An early game weapon made out of bone. Very good to have early on due to it harvesting the most out of hunted animals (or humans!)
Stats
Damage 16
Attack Rate: 86
Atteck Size: 0.2
Range: 1.5
Flesh Gather: 10
Researching
Can't be Research with any Work benches or The
Research Table
in the Game!
Crafting
Recycle
Repair
NPC Shop
No NPC Shop Sell that item!
Skins