Source 1 Material Porting
While you can do this you probably shouldn't. But if you're porting from your own Source 1 projects you should be fine. Though remaking the materials to better suit Physically Based Rendering (PBR) would still be a better route.
To convert and import the textures:
the gameinfo.txt from the source 1 game your importing from.
To convert the materials
Step 1
place the gameinfo.txt in in a folder with your materials that you will be importing.

Step 2
Click on the three ... to the right of "import game" Browse to the materials that you will be importing.

For "export game" browse to your addon dir.

Click Import Textures & Import Materials.

Click on go.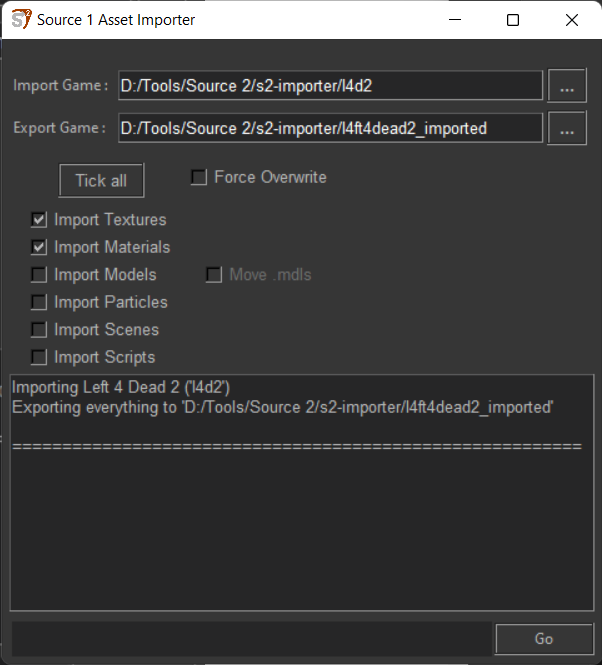 Done
If done correctly, the materials should show up in the asset browser
cs_assault materials ported from Counter-Strike: Source.
Credits
Original guide made by user noonforme can be found here on the Facepunch forums.