halo.Add
Description
Arguments
Example
Adds a halo around all props in the map using an O(n) operation and iterating through unseen objects which can be extremely expensive to process.
Output: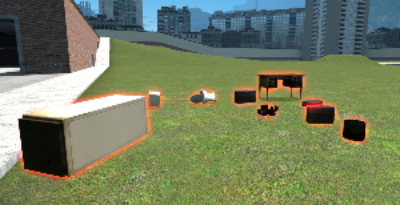 All the props on the map will be rendered with a red halo, a blur amount of 5, and two passes.
Example
Adds a green halo around all admins.