Quick Start
After starting Garry's Mod from your Steam library, you'll find yourself in the Main Menu.
Starting Your Own Game
If you want to run your own Addons, models or gamemodes, click "Start New Game"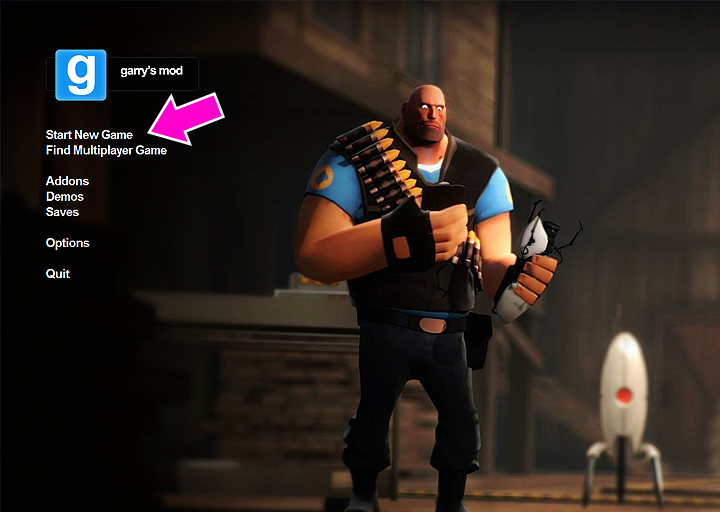 A menu will appear listing all currently installed maps. Select a map, and click "Start Game".
If you select 'Start Game' without pressing anything you will start on the map gm_flatgrass.
A Fresh Game
After the game finished loading you will be standing on your own in an empty map, holding the physgun.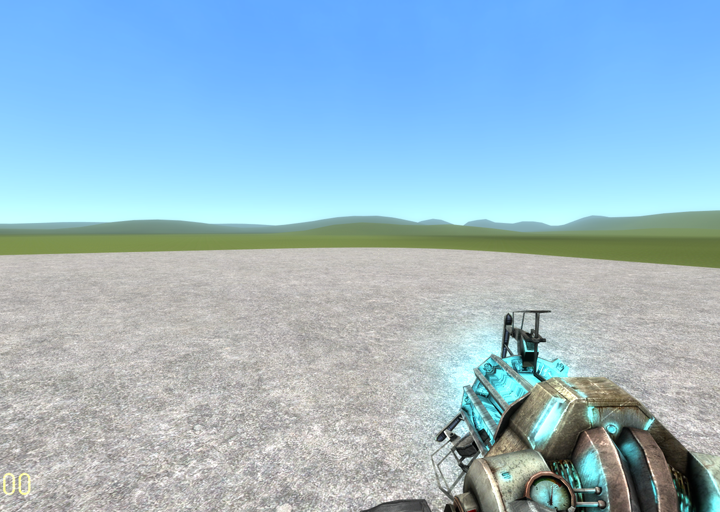 Start Playing
A good start would be opening the Spawn Menu.
To do so, just hold down q.
Miscellaneous
If you wish to interact with objects without changing your view angle/perspective, hold down the

c

button. This is called the context menu, here you can change your player model, the colour of your player model (Player model colour varies) and change the colour of your Physics Gun.