Finding the Font Name
To use your font in game you need to know the name of your font. This is required for surface.CreateFont.
The font name is not a file name of that font. Your file can have any name, GMod finds the font only by its real name.
Make sure your font is .ttf, it's in your resource/fonts/ folder and it's included for downloading.
It's generally good practice to keep file paths lowercase using underscores(_) or hyphens(-) for spaces, especially on Linux. Example: resource/fonts/arial_bold.ttf
Windows
Right click on your font and click Preview or double click it

In opened window find Font name: line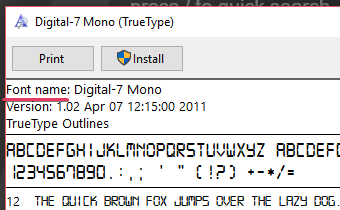 The name goes after Font name: (In this example, it's Digital-7 Mono)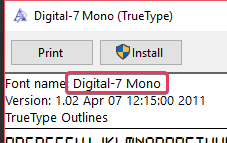 Example surface.CreateFont:
MacOS
Linux
GNOME Font Viewer
Package name: gnome-font-viewer
Open the font

Find the label at the center of the top menu (In this example, it's Arial, style is not a part of the font here)

Additionally you can check the font name by click Info on the top menu and find Name: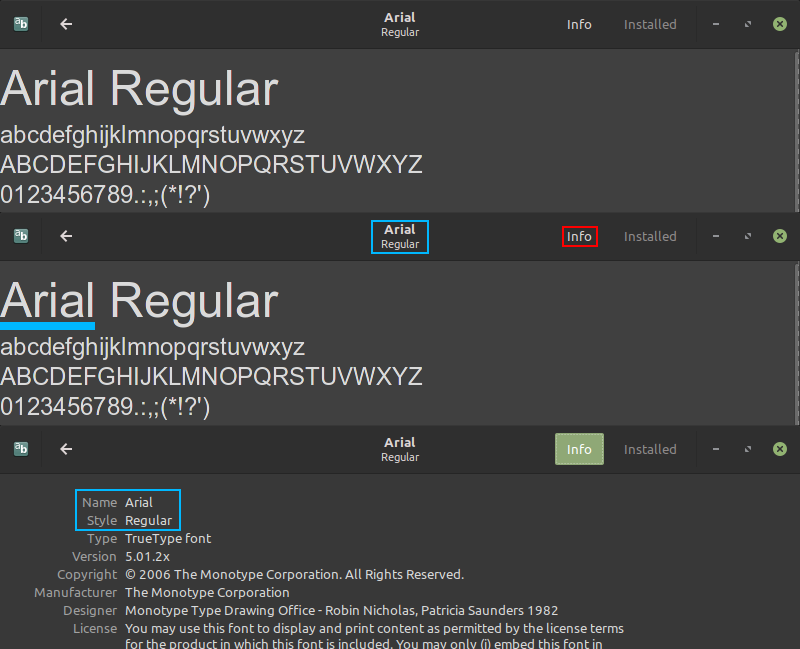 Example surface.CreateFont: